As whisky cask investment specialists Braeburn Whisky prepared to open new markets for cask investment in the United States, they made a splash by sponsoring events at New York Tartan Week 2022 - prefacing the opening of their first US office in New York city in 2023.
Braeburn's sponsorship came at a crucial time: The New York City Tartan Week made its return in 2022 after two years of cancellation due to the pandemic. Included in the celebrations is the iconic New York City Tartan Day Parade, which brought together thousands of people from across NYC, the United States and Scotland to march through Manhattan on Saturday 9 April. The week-long series of events is a celebration of Scottish heritage and culture, in particular the impact that Scottish people have had on the United States. Karen Gillan was named Grand Marshal of the NYC Tartan Day Parade 2022, only the second woman to have been appointed this title in the history of the event.
With an operational heart in Scotland, and offices internationally, Braeburn Whisky are an example of the cross-cultural heritage that is the driving force behind NYC Tartan Week.
The Braeburn Whisky team, as sponsors of the annual New York City Tartan Day Parade, marched up 6th Avenue with the Hudson Horns. The brand achieved huge visibility in front of the attendees of the Sony Hall Post-Parade Party (Up to 1,000
guests) and the Caledonian Club Ceilidh (Up to 700 guests) - all attended by individuals with a connection to, or interest in, Scottish culture, heritage, and its produce.
Senior members of the Braeburn team attended Scottish business and cultural networking events across the city, building connections for Braeburn's arrival in New York.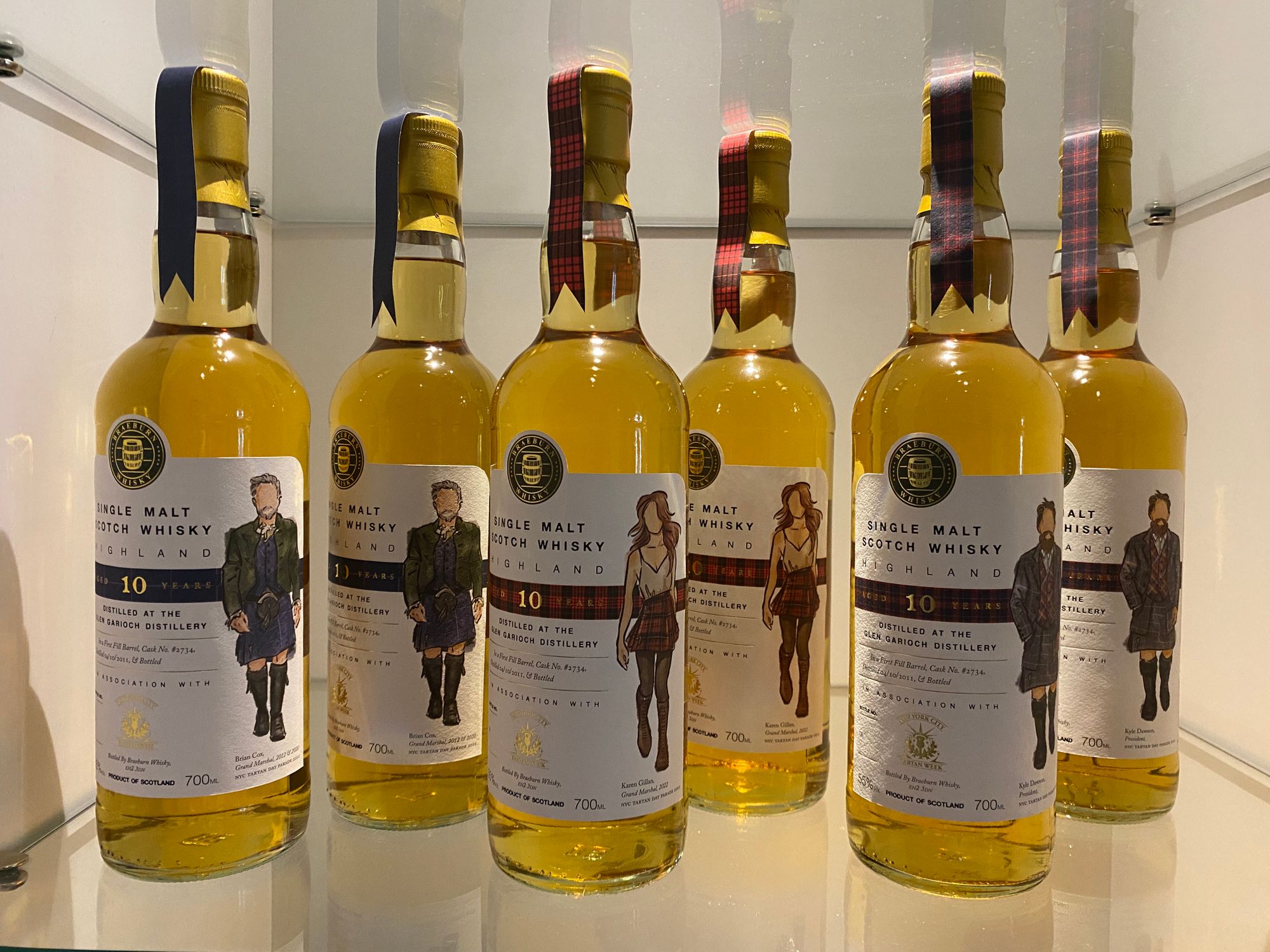 To capitalise on the sponsorship, and to make headlines outside of New York city, unique, illustrated bottles were gifted to 2022 Grand Marshal, Karen Gillan, twice Grand Marshal Brian Cox, and NYTW President Kyle Dawson.
Braeburn CEO Niall Brown was photographed gifting the bottle to Karen and Brian; Managing Director Mark Scanlan gifted NYTW President Kyle Dawson his bottle on stage at the Post Parade Party. Karen posted to her Instagram (7.6 million followers), and the gifting was covered by STV on their primetime news broadcast News at Six (500K viewers each evening) and the Mail Online (24.7 million monthly unique visitors).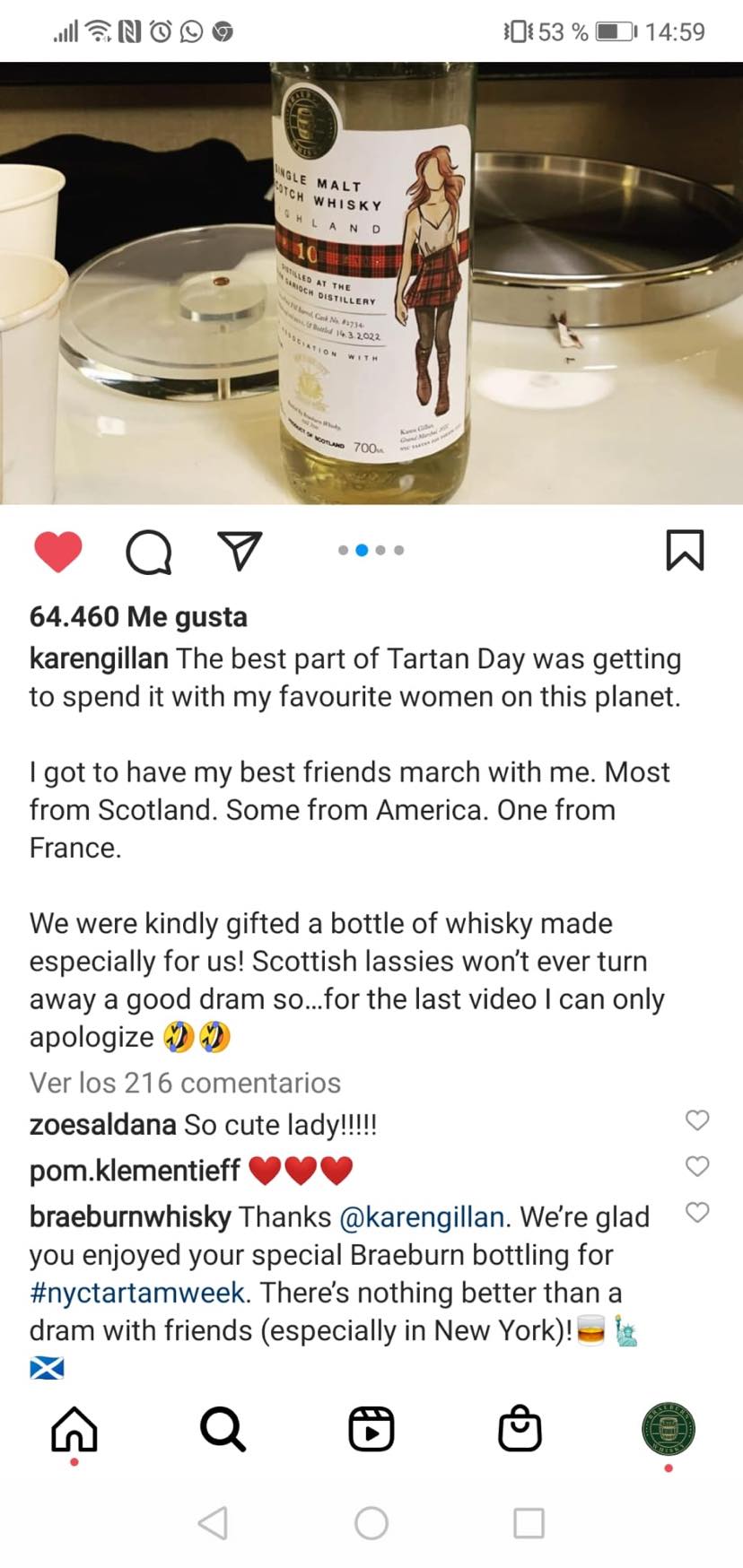 Braeburn announced their support of the Parade at an intimate preview event for stakeholders and media in newly-opened Bross Deli in St James Quarter, in Edinburgh. Serving authentic Montreal bagels with New York style deli fillings offering a Scottish twist, Bross Deli offered the ideal setting for a celebration of cross-Atlantic ties in the style of NYC Tartan Week. This activity generated coverage in Braeburn's home market of Scotland, with articles appearing in Scottish Field and the Edinburgh Reporter.